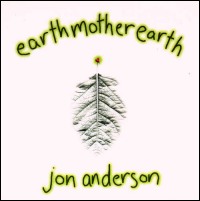 Time Has Come (4:35)
Harptree (2:12)
Take A Little Time Out (4:15)
Scraggle Cat And Puss Cat Willum (0:48)
Concerto Uno (5:35)
Harptree Too (1:54)
Concerto Due (7:08)
Harptree Tree(2:12)
That Crazy Wind (3:34)
Behind My Eyes (0:57)
Heaven Knows (Treehugging) (2:22)
Whalewatching (5:25)
Earthmotherearth (6:56)
Challenge and Promise
an essay written by
Donald K. Swearer
of Swarthmore College.
part of the Forum on
Religion and Ecology.
Well thought out, well written,
thought provoking.
Revisioning Earth-Human
Relationships
the official launch of
The Forum is on
Sunday 7th March 2004
at 7pm
University of Toronto
This is a presentation made to
the Spirit and Nature Conference,
sponsored by the Rivers Council of
the state of Washington
English Nature is the
government agency that
champions the conservation
of wildlife and geology
throughout England.
and a damned fine job
they're doing too.
Keep up the
good work!
based at Harvard Univesity
they encourage all to participate
in the educational and informative
forum
A call to all Pagans to
make their voices heard.
Where Christian mysticism,
theology and metaphysics
meet Eastern religions,
Jungian psychology and
a new sense of the earth.
an ecumenical, voluntary,
tax-exempt organization.
It was established in 1986
to encourage the many strands
of Christian tradition in the work
of healing the damaged earth,
out of a common concern
and love for God's creation.
A pair of environmental essays
from the Witches' Voice
a really great overview
of the positions of various
religions on the care and
protection of the homeworld.
From someone named Holly,
who is also a fellow Tripoder
Thanks Holly!
founded 1892
explore, enjoy and
protect our planet
One Earth - One Chance
a celebration of
the tree and its off-spring.
our website based upon
the incredible album
by Judy Dunlop and
in Sunpass State Forest in
Oregon,
something and someplace very special
The name of this site is
taken from a
poem
by Dylan Thomas.
It is also the title of a collection
of environmental philosophy readings.
The name is intended to suggest
dynamic organic growth
and the idea of combining ideas
to create something positive and new.